Voice Coaching
My approach engages the creative process of exploring a voice that is rooted in body, breath, and presence. I work with performers and non-performers alike to support the discovery of honest and authentic forms of musical and spoken expression.
Services
vocal coaching for singing and speech
gender-affirming voice work
discovering authentic and effective forms of expression and communication
body and breathwork for stress and tension release
creative process and performance support
Contact
robinlovevoice (at) gmail (dot) com
Location
I am currently based in Montreal/Tiohti:áke. Due to present COVID-19 conditions, most of my practice at this time is conducted online.
Bio
Graduate of the University of Toronto (BA Hons. Philosophy), OCAD University (Sculpture / Installation), taught and mentored in voice by master teacher Peggy Redmond, certified by Renée Yoxon's Trans Voice Alteration Teacher Training program and Jeanie LoVetri's Somatic Voicework™ Levels I & II.
In addition to teaching privately, I have created workshops in partnership with the Trent Centre for Women and Trans People (Peterborough), Project 10 (Montreal), and provided vocal support for the 2022 theatrical run of Maël F. Cheff's The Adoption (Montreal).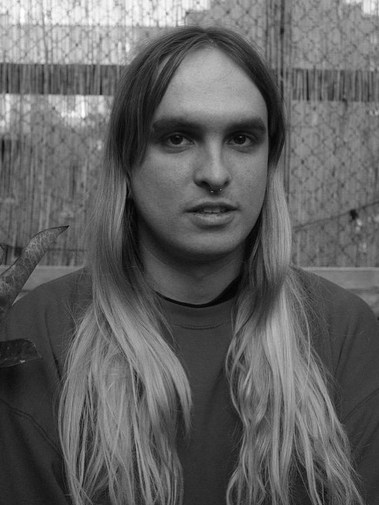 Doing sessions with Robin has been transformative to my approach to music, my voice, and my artistic practice. Her sensitivity, enthusiasm, passion, and deeply knowledgeable practice have been amazingly inspiring and life-giving. I'm so appreciative of the practical tools, ways of thinking and feeling, and directions she has helped me explore. Can't wait to continue working with her! Highly recommended for beginners, advanced artists, and anyone looking to explore their body and voice in a safe environment.
- Eve Parker Finley, musician and comedian
I have found it so useful to come back to learning after years of doing, to learn how to be attentive to my voice and body, to notice tension and start to become more directly connected to my voice, my source and power! I have found Robin to be a wonderfully attentive teacher, she seems to know exactly what I need, from breathing exercises and stretches, to meditations and lyric learning techniques, and I always come away feeling more grounded, and more certain about the sounds and I ideas I want to communicate.
- Lucy Farrell, singer-songwriter
Gender-Affirming Voice Lessons
I have worked with Robin for several sessions and she has been of immense help, in facilitating more comfortable use of my feminine voice even in very stressful and strenuous circumstances. Her vocal and physical exercises helped me realize the inherent interconnect between my emotional states, my bodily position(s) as well as their impact on on my voice, emphasizing not only the rote vocal practice, but relaxation and breathing as well, as being uniquely impactful on the sound quality and strength of my voice.
Her experience is invaluable to any person seeking a vocal coach who is warm, affirming, yet very willing to direct and explain voice feminisation whilst making you feel safe and welcome to explore the capabilities of your voice.
I wholeheartedly recommend Robin to anybody who either never attempted voice feminisation or who might've consulted more traditional voice specialists like speech therapists and who ended up feeling discouraged or unsatisfied with the quality of their voice.
- Eva B., Digital Asset Manager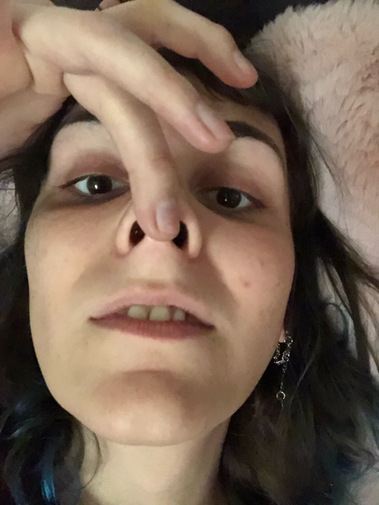 I started working with Robin to explore a voice that affirms my gender. Not only did this entail gaining awareness and control of vocal features that are perceived as gendered, it also required me to remediate the anxiety and tension I have held in my body as a result of dysphoria and trauma. Robin has provided me an open, welcoming, non-judgmental space along with breathing exercises which together have been critical to overcoming the apprehension I have around speaking and being generally comfortable in my body. After a few months of working with Robin, my relationship to my voice has changed dramatically and for this I am truly grateful.
- Sophia Loparco, neuroscientist
Contact
To inquire about lessons, fees, or any other questions, please contact me through this form or email me at:
robinlovevoice (at) gmail (dot) com